Christian Ronaldo – Highest Paid Footballer Of All Time
With only 31 years old Christiano Ronaldo managed to be the highest paid footballer of all time.
Christiano Ronaldo has a staggering $50+ million year salary with several bonuses
and he has a lifetime sponsorship with Nike and his own shirt and underwear line called "CR7".
His salary and endorsements combine : $79.5 Million dollars.
His net worth is: $280 Million dollars.

Not only is he the highest paid footballer of all time he is also the most popular athlete on Facebook with 102 million likes and 35 million on twitter follower and 54,1 million on instagram follower.
According to Forbes.com, Ronaldo is the number #10 highest paid celebrity of 2015 and number 3# highest paid athletes of 2015.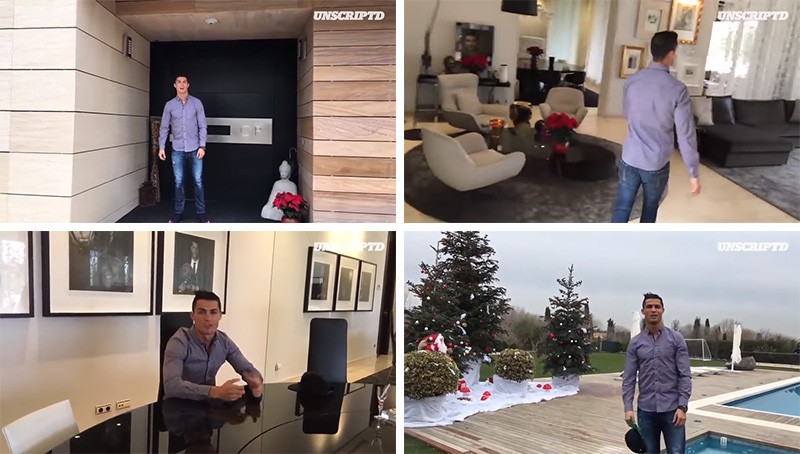 In this Video he shows you his $4.9 Million dollar house.
Leave a comment here
comments